17 Best TV Shows of 2022 & How to Stream Them
December 20, 2022
You live-streamed, you binge-watched, you played your favorite comfort shows on repeat. Now, we have your Hulu year in review—a list of all the best shows of 2022.
Whether you're looking for a new series to watch on Hulu or can quote each episode by heart, you can bet these shows will keep you entertained throughout the new year. 
Best Shows of 2022 
1. The Handmaid's Tale
We can't talk about the best of the best series on Hulu without mentioning The Handmaid's Tale (and blessed be the fruit, because there are five full seasons available to binge now). 
If you're late to the party, this Emmy®-nominated drama is one of Hulu's most acclaimed original shows. Set in the near-future totalitarian society of Gilead, the series follows women who are forced into sexual servitude amidst a worldwide fertility crisis and U.S. government takeover.
Watch: The Handmaid's Tale
2. Yellowstone
Yellowstone isn't a new show, but  wildly growing popularity continues to break its own viewership records with every new season premiere. Currently in its fifth season, Yellowstone is a modern western that takes place on the Dutton family ranch in Montana. 
This TV drama has it all—politics, business, vast mountain ranges, cowboying, crime, and lots of family drama. Watch Yellowstone live on the Paramount Network every Sunday at 8 p.m. EST throughout the season with a Hulu + Live TV subscription. 
Watch: Yellowstone*
*Live TV plan required to watch live content on Hulu. Regional restrictions, blackouts, and additional terms apply.
3. Only Murders in the Building
The Hulu Original murder mystery comedy Only Murders in the Building follows true-crime junkie neighbors—Mabel (Selena Gomez), Charles (Steve Martin), and Oliver (Martin Short)—as they find themselves wrapped up in real murders committed within their apartment building.
Both seasons of one of the year's biggest shows are streaming now on Hulu. 
Watch: Only Murders in the Building
4. The White Lotus
The White Lotus is a dramatic dark comedy show that brings new characters and a new location with each season, and viewers can't get enough. The show has been renewed for season three, so catch up on seasons one and two now with Hulu and the HBO Max add-on. 
Watch: The White Lotus*
*The White Lotus is available on Hulu with HBO Max® add-on subscription.
5. The Bear
It's the unexpected TV series that took the world by storm in 2022. FX's The Bear is a dramatic comedy series about food, family, and overcoming life's tragic downsides.
Follow Carmen, aka "Carmy"—a talented young chef forced to give up his fine-dining career to run his family's small sandwich shop after an unexpected death devastates the family. 
Can Carmy navigate his grief, strained family dynamic, and uncooperative new kitchen staff? Binge watch Shameless* star Jeremy Allen White in The Bear streaming now on Hulu.
Watch: The Bear
*Shameless requires STARZ® on Hulu add-on subscription.
6. Abbott Elementary 
If you love mockumentaries and workplace comedies, you're in for a treat with Quinta Brunson's Abbott Elementary. Set within the walls of a struggling public school in South Philly, Brunson stars as Ms. Teagues—a naively optimistic teacher who never loses passion or dedication for the job (despite her unorthodox colleagues and non-existent classroom budget). 
Watch: Abbott Elementary
7. House of the Dragon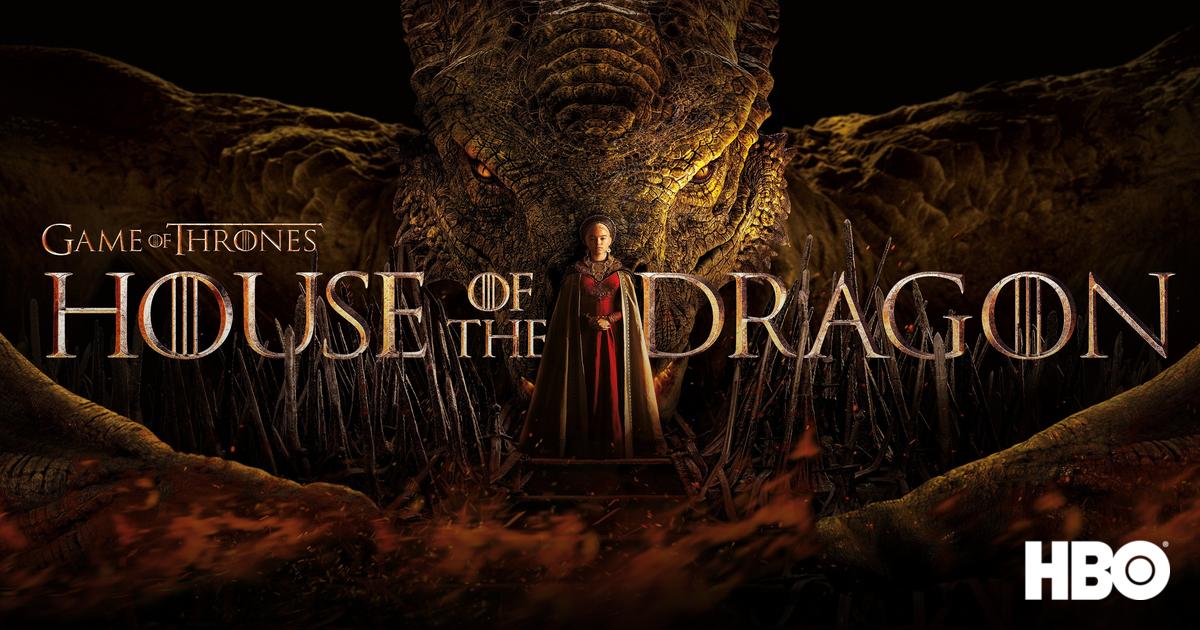 House of the Dragon takes fans 200 years before the start of Game of Thrones* to tell the story of House of Targaryen, making for one of the most popular series of 2022. Catch up on both Game of Thrones and House of the Dragon now with Hulu and the HBO Max add-on. 
Watch: House of the Dragon*
*Game of Thrones and House of the Dragon are available on Hulu with HBO Max® add-on subscription.
8. Reservation Dogs
Reservation Dogs is an FX coming-of-age comedy series that follows a group of young Indigenous teenagers living on a reservation in Oklahoma. Their biggest motivation in life? To get out of the desolate American south and make the trek to California by any means necessary. 
Stream both seasons of Reservation Dogs now on Hulu. 
Watch: Reservation Dogs
9. The Dropout
Elizabeth Holmes (Amanda Seyfried) became the world's youngest self-made female billionaire when she dropped out of Stanford to start her company, Theranos. Her idea was simple: what if we could run blood tests with one drop of blood, rather than whole vials? Her idea could revolutionize the healthcare industry—that is, if she successfully creates the technology. 
Stream the first season of The Dropout now on Hulu. 
Watch: The Dropout
10. Pam & Tommy 

The turbulent 3-year marriage of Baywatch actress, Pamela Anderson, and Motley Cru drummer, Tommy Lee, was nothing short of eventful. The mysterious leak of their NSFW home videos became more than just a scandal—it was a historic moment in time that shaped the way people used the new World Wide Web. 
Watch the true Pam & Tommy story unfold in this eight-part Hulu Original limited series. 
Watch: Pam & Tommy
11. Dangerous Liaisons
Dangerous Liaisons is a modern take on the classic Pierre Choderlos Laclos 18th century novel about two troubled lovers using the art form of seduction to get what they want in pre-revolutionary Paris.
Watch the TV series everyone is talking about with Hulu and the STARZ add-on. 
Watch: Dangerous Liaisons*
*Dangerous Liaisons requires STARZ® on Hulu add-on subscription.
12. Candy
Candy Montgomery is the perfect housewife, mother, churchgoer, and friend—but the pressure to be perfect can drive people to do crazy things. Based on a disturbing true story, Candy is a Hulu original series that follows Miss Montgomery (Jessica Biel) who will go to any lengths to protect her "perfect" image. 
Watch: Candy
13. How I Met Your Father
Based on the hit show, How I Met Your Mother, the new Hulu Original series, How I Met Your Father is a Millennial's dream come true. 
In the somewhat near future, Sophie (Kim Catrall) is telling her son the story of how she met his father. Follow along as she takes viewers back in time with younger Sophie (Hilary Duff) and her group of friends as they navigate self-discovery, bad tinder dates, and finding real love in New York City. 
Watch: How I Met Your Father
14. Killing Eve
Eve (Sandra Oh) is a British Intelligence Analyst tasked with capturing Villanelle, an unstable and ruthless assassin. The show is centered around their high-stakes game of cat and mouse where they slowly discover they may have more in common than they originally thought.
Watch all four seasons of Killing Eve streaming now on Hulu. 
Watch: Killing Eve
15. Hacks
A comedy legend with a dwindling career reluctantly takes a young writer under her wing following a career-ending Tweet. Can they help each other get back on track?
Watch both seasons of this popular modern comedy series on Hulu with the HBO Max add-on. 
Watch: Hacks*
*Hacks is available on Hulu with HBO Max® add-on subscription.
16. What We Do In The Shadows
If mockumentary sitcoms and supernatural shows with a dark twist are your jam, we have the perfect show for you (*evil vampire laugh*). Based on the movie of the same name, What We Do in the Shadows follows a clan of quirky vampire roommates who "live" for Staten Island's nightlife. 
Watch: What We Do In The Shadows
17. Grey's Anatomy 
Countless popular series made their return this fall—but no one makes an entrance quite like Dr. Meredith Grey (Ellen Pompeo). Season 18 of Grey's Anatomy spanned from late 2021 into early 2022 while season 19 is currently underway. 
Watch: Grey's Anatomy
Ready to discover your new favorite shows of 2023? Check out everything new coming to Hulu. 
---