20 Best Movies Based on True Stories to Watch
November 11, 2022
Getting absorbed in a good story is one of the reasons we love TV and movies. But, there's something even more entrancing about a good story that's also a true story (or at least based on one). From real-life movies about extraordinary minds and musicians to harrowing true crime events—these bring an element of reality to the screen that makes them feel more inspiring, relatable, or frightening.
Whether you're seeking motivation from inspirational stories or want to dive deep into the psyche of a serial killer, Hulu has the best movies based on true stories for you to obsess over.  
Best Movies Based on True Stories on Hulu
Spencer
Amid flying rumors surrounding a possible divorce between Princess Diana (Kristen Stuart) and Prince Charles (Jack Farthing), the royal family decides to spend the Christmas holiday at Queen Elizabeth's (Stella Gonet) Sandringham Estate. Diana, struggling with her mental health and her place in the unwanted spotlight, decides that it's time to break free from the royal family and find happiness with her sons, William and Harry, in London, England.  
Watch: Spencer
Hustlers
Based on the salacious true story, Hustlers follows a group of women in New York City who develop the perfect con to steal money from high-powered businessmen. After the stock market crash in 2008, exotic dancers Destiny (Constance Wu) and Ramona (Jennifer Lopez) are forced to find other ways to make a living—or do they? Rather than change career paths, they hatch a plan to drug and steal from sleazy Wall Street bankers who shirked responsibility for the disastrous crash. 
Watch: Hustlers
My Friend Dahmer
As a kid, it was clear that Jeffrey Dahmer was different from his peers. Instead of playing hide and seek or joining after-school clubs, Jeffrey preferred to spend his time examining and disintegrating dead animals until only their bones were left. 
When his family begins to fall apart, Jeffrey turns to alcohol and begins killing the animals he plans to experiment with. Eventually, with little intervention from anyone around him, Jeffrey Dahmer becomes one of the country's most prolific serial killers. My Friend Dahmer explores the real-life chain of events that led him to kill.    
Watch: My Friend Dahmer
Elvis
We know his name and we know his music, but there's a darker story behind the flashy outfits and feel-good songs that many are unaware of. Told from the perspective of his manager, Tom Parker (played by Tom Hanks), Elvis takes a real-life look behind the curtain of the musical phenomenon's personal life and professional legacy. 
Watch: Elvis*
*Elvis is available on Hulu with HBO Max® add-on subscription
Nomadland
Fern (Frances McDormand) is in her sixties, single, and has lost everything in the economic crash. In a split decision, she packs up her van and embarks on a journey into the heart of Nomadland. She connects with her fellow nomads, dances in the desert, develops important survival skills for the rest of her journey, and finds inspiration along every road. 
Through odd jobs and even odder encounters, Fern falls in love with the van life and continues to travel. The friendships she makes and the experiences she has in her travels cement her love for being a nomad, pulling her permanently from the remnants of her old life.     
Watch: Nomadland
I, Tonya
Tonya Harding (Margot Robbie) grew up in a poor neighborhood in Portland, Oregon. As a young child (only three years old), she showed a natural talent for figure skating and quickly grew into a competitive skater. Though she was never fully accepted within the figure skating community due to her financial status, that didn't stop her from winning her first national title at the age of 21.
In 1994, Harding was invited to the Winter Olympic trials—and that set into motion the events that would eventually ruin her career and stop her from figure skating for good. This biopic story won three Academy AwardsⓇ in the categories of Best Supporting Actress, Best Actor, and Best Film Editing.  
Watch: I, Tonya
King Richard
Venus and Serena Williams may be the stars of the tennis court, but the star of this film is their father, Richard Williams. Little do many people know, Richard is actually the man who helped the dynamic duo realize their skills and potential for success, even when surrounded by the rough neighborhoods of 1980s Compton. 
Get inspired by the Williams family in this true-to-real-life film executive produced by the tennis titans themselves. 
Watch: King Richard*
*King Richard is available on Hulu with HBO Max® add-on subscription
Bohemian Rhapsody
From being an outcasted immigrant to becoming one of the most iconic musicians of all time, Freddy Mercury changed the entertainment industry forever by simply refusing to be anyone but his true self. However, it wasn't always so easy. The musical film starring Rami Malek, Bohemian Rhapsody, tells the story of how Freddy Mercury found his voice and unshakeable confidence. 
Watch: Bohemian Rhapsody
Amanda Knox: Murder on Trial in Italy
In September 2007, Amanda Knox was an American exchange student studying abroad in Italy. She shared a flat with another exchange student from London, Meredith Kercher. When Kercher was found stabbed to death in her bedroom, Knox became the prime suspect. 
Amanda Knox: Murder on Trial in Italy starts the story from the beginning, depicting the real details of how Amanda Knox became wrongfully convicted 5,000 miles away from home.
Watch: Amanda Knox: Murder on Trial in Italy
Stardust
Have you ever wondered how David Bowie became Ziggy Stardust? This biopic starring Johnny Flynn as David Bowie is based on the Space Oddity singer's first trip to the United States, igniting a desire for reinvention fueled by an appetite for stardom. But at what cost?
Watch: Stardust
Tesla
Nikola Tesla was an Austrian-born inventor and engineer who immigrated to the United States with his family in the 1880s. Best known for his invention of the alternating current electricity supply system, Tesla paved the way for the modern electronics we use today. Being a visionary, however, is an uphill battle that is met with seemingly insurmountable challenges. 
Discover the true story of Nikola Tesla—the father of modern electricity—in this electrifying drama film.
Watch: Tesla
The Act
Gypsy Rose Blanchard (Joey King) has spent her entire life suffering from one illness after another and relies completely on her overprotective mother, Dee Dee (Patricia Arquette). When Gypsy begins to yearn for independence and begins exploring her sexuality, Dee Dee's grip only grows tighter, creating a toxic and abusive relationship.
Gypsy, upon learning her mom's darkest secrets, begins to rebel and even finds herself in an online relationship. However, as Dee Dee grows more desperate, so does Gypsy. The eight-part miniseries explores just how much abuse one can take before resorting to drastic measures.
Watch: The Act
Ted Bundy: American BoogeyMan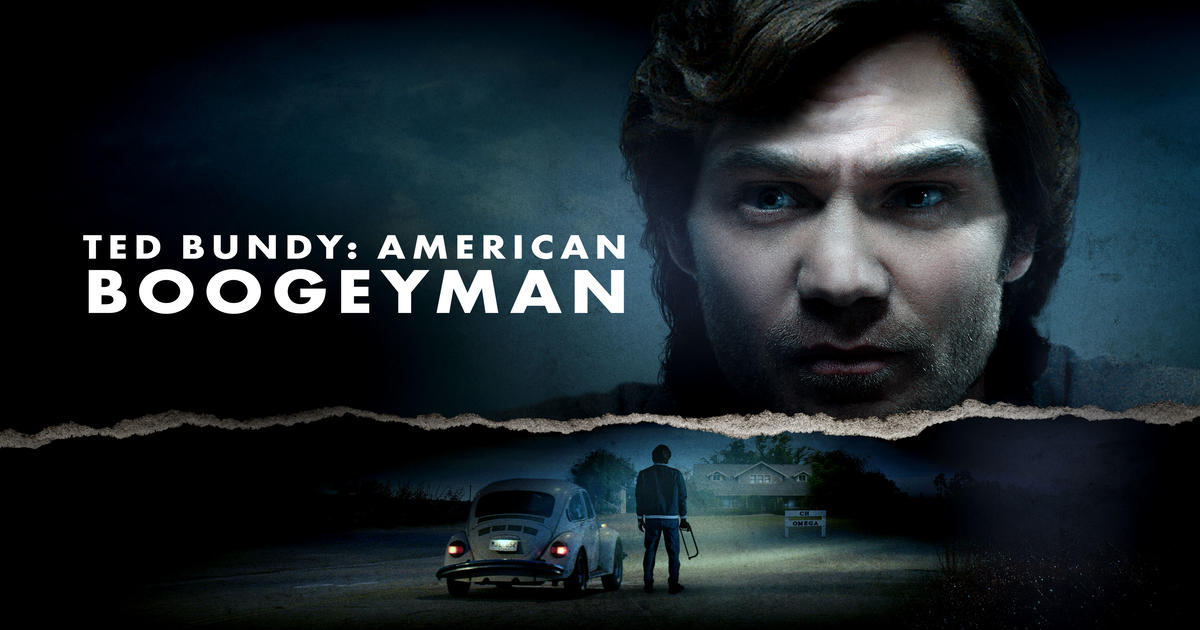 This true-crime film takes viewers back to the late 1970s to recount the FBI-led manhunt of one of the most notorious serial killers in American history—Ted Bundy. Met with bureaucracy and red tape, FBI agents Kathleen McChesney and Robert Ressler do whatever it takes to capture Bundy in honor of the 30+ women who died a horrific death at his hands.   
Watch: Ted Bundy: American BoogeyMan
Hidden Figures
Women, especially black women, had to fight to be taken seriously as anything other than maids or secretaries in 1960s America. Hidden Figures tells the inspiring true story of Katherine Johnson, Dorothy Vaughan, and Mary Jackson—three brilliant black women mathematicians who fought against strict race and gender boundaries of the time to become three of NASA's biggest heroes. 
Watch: Hidden Figures*
*Live TV plan required to watch Hidden Figures
A Muder to Remember
Based on the real-life 1976 murder in Mount Hood, A Murder to Remember recounts the fateful anniversary camping trip of Candra and Julio Torres. While searching for a fishing spot in the remote Oregon wilderness, the young couple befriends an unsuspecting camper who promises to lead them to the perfect spot. Little did the couple know, their new friend had ill intentions of capturing Candra at any cost. 
Watch: A Murder to Remember
Rain Man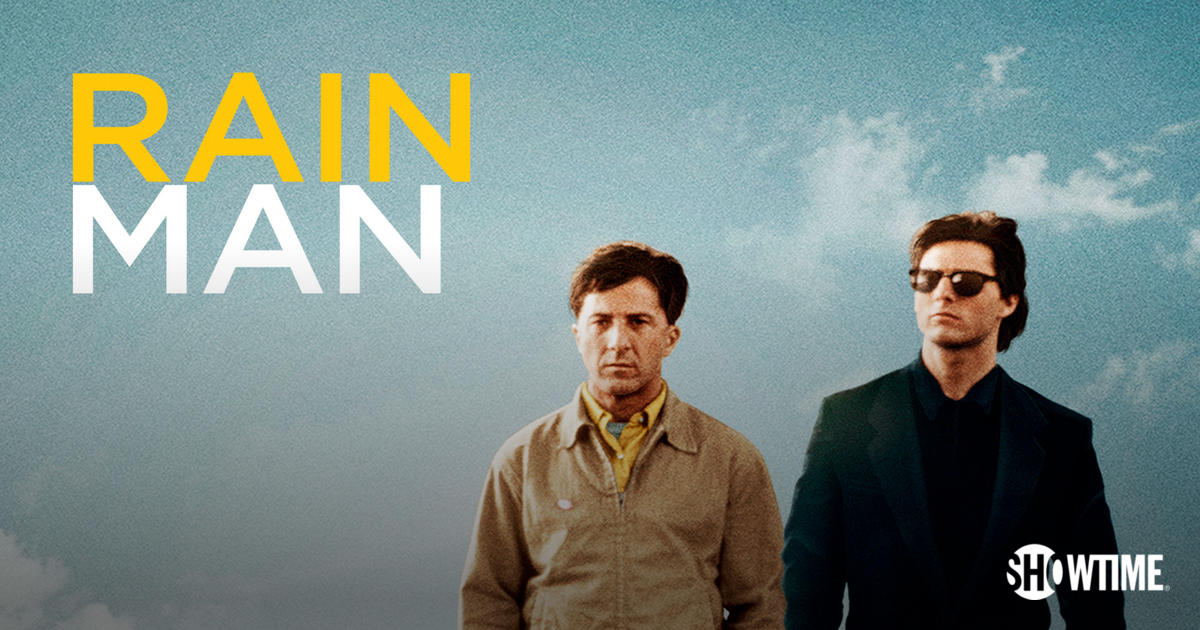 Upon his estranged father's passing, Charlie Babbitt (Tom Cruise) is angry for being left out of the will. Instead, his father's $3 million estate is being left for the center of the developmentally disabled where his autistic brother Raymond (Dustin Hoffman) lives. Motivated to get what he believed belonged to him, Charlie travels back home to Cincinnati to bring Raymond (and his new-found fortune) with him to Los Angeles. But, to Charlie's surprise, the cross-country trip with his brother profoundly changes him forever. 
Though Rain Man may not be based on a particular story, per se, Hoffman's character was inspired by a real person—Kim Peek, a brilliant man with Autism Spectrum Disorder. 
Watch: Rain Man*
*Rain Man is available on Hulu with HBO Max® add-on subscription.
The Pursuit of Happyness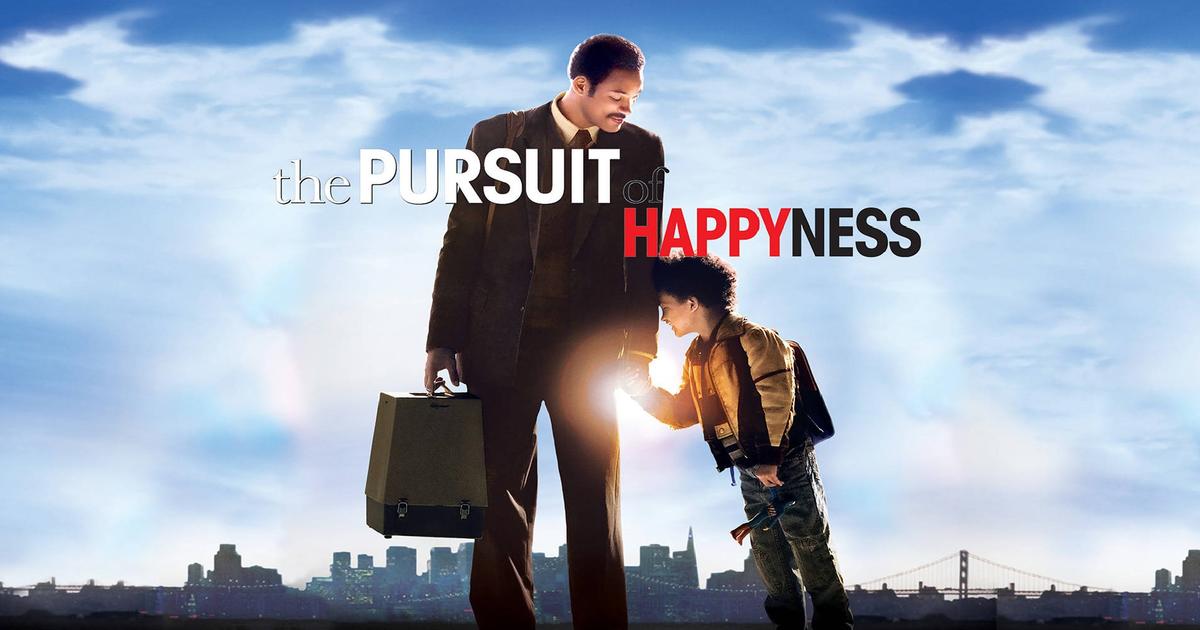 The Pursuit of Happyness is an emotional and inspiring true story about a man who refused to give up, even during moments of homelessness and hopelessness. In this real-life drama film, Will Smith plays Chris Gardener, a single father and struggling salesman who is determined to create a bright future for himself and his son. 
Watch: The Pursuit of Happyness
The Evil Next Door
As a new stepmom, Shirin (Dilan Gwyn) is still learning the best way to care for her stepson, Lukas (Eddie Eriksson Dominguez). While her husband is out of town and Shirin and five-year-old Lukas are alone in the house, strange noises start coming through the walls between their townhouse and the one next door. 
The noises alone are creepy enough, but when Lukas makes a new "friend," things go from creepy, to terrifying. This Swedish horror movie is based on the true story of a family who experienced similar paranormal occurrences in their own home. 
Watch: The Evil Next Door
The United States vs. Billie Holiday
Billie Holiday (Andra Day) rose to fame in the 1930s and was adored by fans of all races. Following the release of her controversial ballad, "Strange Fruit," discomfort rippled through the United States—so much so that the FBI became involved. Led by Federal Agent Jimmy Fletcher, the FBI targeted Billie Holiday in an effort to racialize the war on drugs and stop her from singing "Strange Fruit" for good.     
Watch: The United States vs. Billie Holiday
Julie and Julia
Julie & Julia isn't just based on a true story—it's based on two true stories. This heartwarming comedy film tells the story of Julie Powell's desperate attempt to flee her meaningless corporate job. Inspired by a friend's successful blog, Julie decides to start her own. The subject matter? Completing every recipe in Julia Child's cookbook, "Mastering the Art of French Cooking." 
Along the way, viewers also get an inside look into the life, work, and success of Julia Childs herself, played by the iconic Meryl Streep. 
Watch: Julie and Julia 
For more movies based on true stories, check out our guide to the best biopics on Hulu, including Pam & Tommy, Vice, and more.
---